W00237: NOS Hydrographic Survey , Outside Sourced Data, 2010-09-09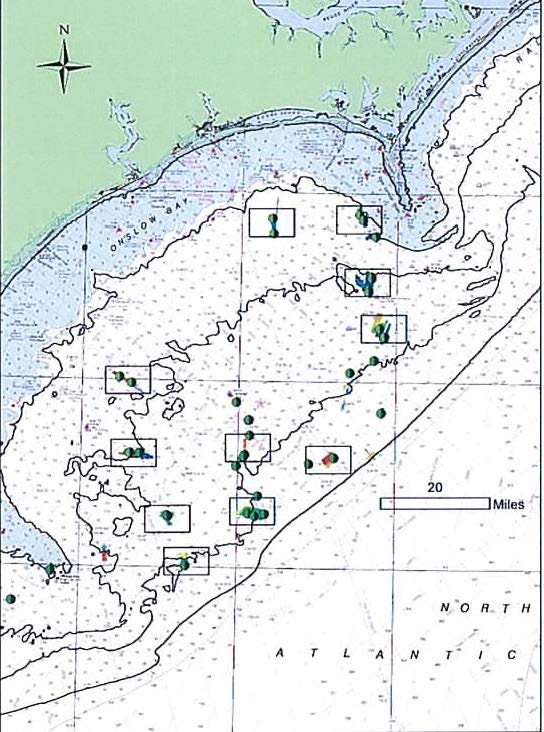 The National Oceanic and Atmospheric Administration (NOAA) has the statutory mandate to collect hydrographic data in support of nautical chart compilation for safe navigation and to provide background data for engineers, scientific, and other commercial and industrial activities. Hydrographic survey data primarily consist of water depths, but may also include features (e.g. rocks, wrecks), navigation aids, shoreline identification, and bottom type information.
NOAA is responsible for archiving and distributing the source data as described in this metadata record.
Cite this dataset when used as a source.
Download Data
Distribution Formats

XML

File Specification: Structured markup metadata document.

GRID_BAG

File Specification: NOAA/NOS Bathymetry Attributed Grid (BAG) file

GEO_PDF

File Specification: NOAA/NOS Layered GeoSpatial Image PDF file.

Tide_Note

File Specification: NOAA/NOS Tide Note in PDF format

project_sketches

File Specification: Project Sketch in JPEG format

DR_PDF

File Specification: NOAA/NOS Descriptive Report in PDF format

XYZ

File Specification: NOAA/NOS ASCII XYZ sounding data from the Point Store database

NONE

Distributor
National Ocean Service Hydrographic Database Manager


DOC/NOAA/NESDIS/NCEI > National Centers for Environmental Information, NESDIS, NOAA, U.S. Department of Commerce


(303) 497-6390
Hydro.Info@noaa.gov
Dataset Point of Contact
Chief, Hydrographic Surveys Division
DOC/NOAA/NOS/OCS/HSD > Hydrographic Surveys Division, Office of Coast Survey, National Ocean Service, NOAA, U.S. Department of Commerce
(301) 713-2700
HSD.Inquiries@noaa.gov

Time Period:
2010-09-05 to 2010-09-09
Spatial Bounding Box Coordinates:

N: 34.5456889616013

S: 33.6184420351118

E: -76.5568899893764

W: -77.3480370133022
Documentation links not available.
Date(s)
Dataset Progress Status
Complete
Data Update Frequency:
Irregular
Purpose:
These hydrographic data are made available to the public for a wide variety of uses, such as sea-bottom characterization, habitat classification, coastal studies, boundary issues, and tsunami forecasting. These data are not intended to be used for navigation. Nautical charts produced and certified by NOAA should be used for navigation purposes.
Originator(s)

DOC/NOAA/NOS/OCS/HSD > Hydrographic Surveys Division, Office of Coast Survey, National Ocean Service, NOAA, U.S. Department of Commerce

Publisher(s)

Publisher information not available.

Acknowledgment(s)

Chief of Party: Michael S. Devany
Theme keywords

EARTH SCIENCE > Oceans > Bathymetry/Seafloor Topography > Bathymetry
EARTH SCIENCE > Oceans > Bathymetry/Seafloor Topography > Seafloor Topography
EARTH SCIENCE > Oceans > Bathymetry/Seafloor Topography > Water Depth
EARTH SCIENCE > Oceans > Marine Sediments > Sediment Composition

Platform keywords

In Situ Ocean-based Platforms > SHIPS

Instrument keywords

In Situ/Laboratory Instruments > Profilers/Sounders > Acoustic Sounders > > SONAR > Sound Navigation and Ranging
In Situ/Laboratory Instruments > Profilers/Sounders > Acoustic Sounders > > MSBS > Multibeam Swath Bathymetry System
In Situ/Laboratory Instruments > Profilers/Sounders > Acoustic Sounders > > MBES > Multibeam Mapping System
In Situ/Laboratory Instruments > Profilers/Sounders > Acoustic Sounders > > SONAR > Sound Navigation and Ranging
Earth Remote Sensing Instruments > Passive Remote Sensing > Positioning/Navigation > GPS > GPS RECEIVERS
Earth Remote Sensing Instruments > Passive Remote Sensing > Positioning/Navigation > GPS > GPS/IMU > Global Positioning System/Inertial Measurement Unit

Place keywords

CONTINENT > NORTH AMERICA > UNITED STATES OF AMERICA > NORTH CAROLINA
Offshore North Carolina
Vicinity of Onslow Bay
OCEAN
CONTINENT > NORTH AMERICA > UNITED STATES OF AMERICA

Project keywords

Hydrographic Surveys for Selected Locations Within the United States (hydro_bathy_2006)

Keywords
Use Constraints
No constraint information available
Fees
Lineage information for: dataset

| | |
| --- | --- |
| Lineage Statement | NOS Survey data is collect by surface vessels of varying characteristics. The three primary sources of survey data are NOAA survey ships, national response teams, and contract vessels. The ships collect data, conduct basic on board data processing and then send these data to NCEI (formerly NGDC) for archival and "RAW" data. After archiving the RAW data NCEI sends the data to the processing branches (Atlantic or Pacific) for further processing. The processing branches complete processing of these data and generate products. The processed survey data is sent to NCEI for archival and the products are sent to the Hydrographic Surveys Division (HSD) for approval. Once products are approved by HSD, these survey products are sent to NCEI for archival and posting on-line. |
Acquisition Information (collection)

| | |
| --- | --- |
| Instrument | |
| Platform | |
Last Modified: 2017-10-10